Quality and Innovation
Reliability, trustworthiness, willingness for long-term cooperation and predictability.
Fast, clear and professional response and communication
Fast communication and presentation with the necessary level of expertise and our know-how.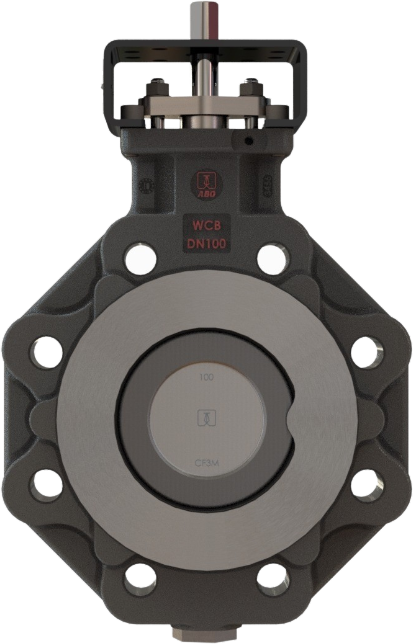 Customer first
We offer products and services so that our customers get the best solution and are happy to come back to us.
Helpfulness and willingness to solve problems
We put all our expertise and the ability to individually address specific requirements at your disposal.
EUROPEAN engineering tradition on a global scale
ABO valve is the largest manufacturer of butterfly valves in the Czech Republic. We are shaping the future and operation of many industries involving the regulation of water, air, oil, fuel or chemicals. The high quality of our products and individual expert solutions for each customer, including thorough and prompt advice and communication, is our priority. Our company's most important goal is to build the trust of our customers for whom we will be the clear and only choice. We believe to be the best, you must perform the best.
ABO valve - synonymous with industrial valves
Since 1993, we have been manufacturing first-class valves that are capable of standing up to global competition.
From the heart of europe to the world
We produce more than 100,000 valves a year, 85 % of which are destined for international projects.
Quality is key for us
To ensure maximum output quality, we renew our Q1, API and ISO certifications annually.
Global player in the industrial valves market
We support our customer base with 11 strategically located global sales branches.
We invent, design and meet our customers' needs
We have made dozens of innovations to our products in response to specific client requirements.
We bring water and life back to the landscape
Thousands of our valves are successfully installed in the process, treatment and transportation of water throughout the world.
European leader for 30 years
ABO valve, s.r.o. was founded in 1993 as a subsidiary of the Czech company Siwatec, a.s. During this history, it has become a leader in the production of industrial valves in the Czech Republic and one of the largest valve manufacturers in Europe.
We are still innovating
We are constantly innovating and engineering our products to exceed custumers´ requirements. Since 2014, we expanded production capabilities to include double, triple and quadruple offset butterfly valves and other products.
Expansion abroad
Since 1998, when we opened our first foreign branch in Slovakia, we gradually expanded worldwide. Customers can find us across North and South America, Europe and Asia.